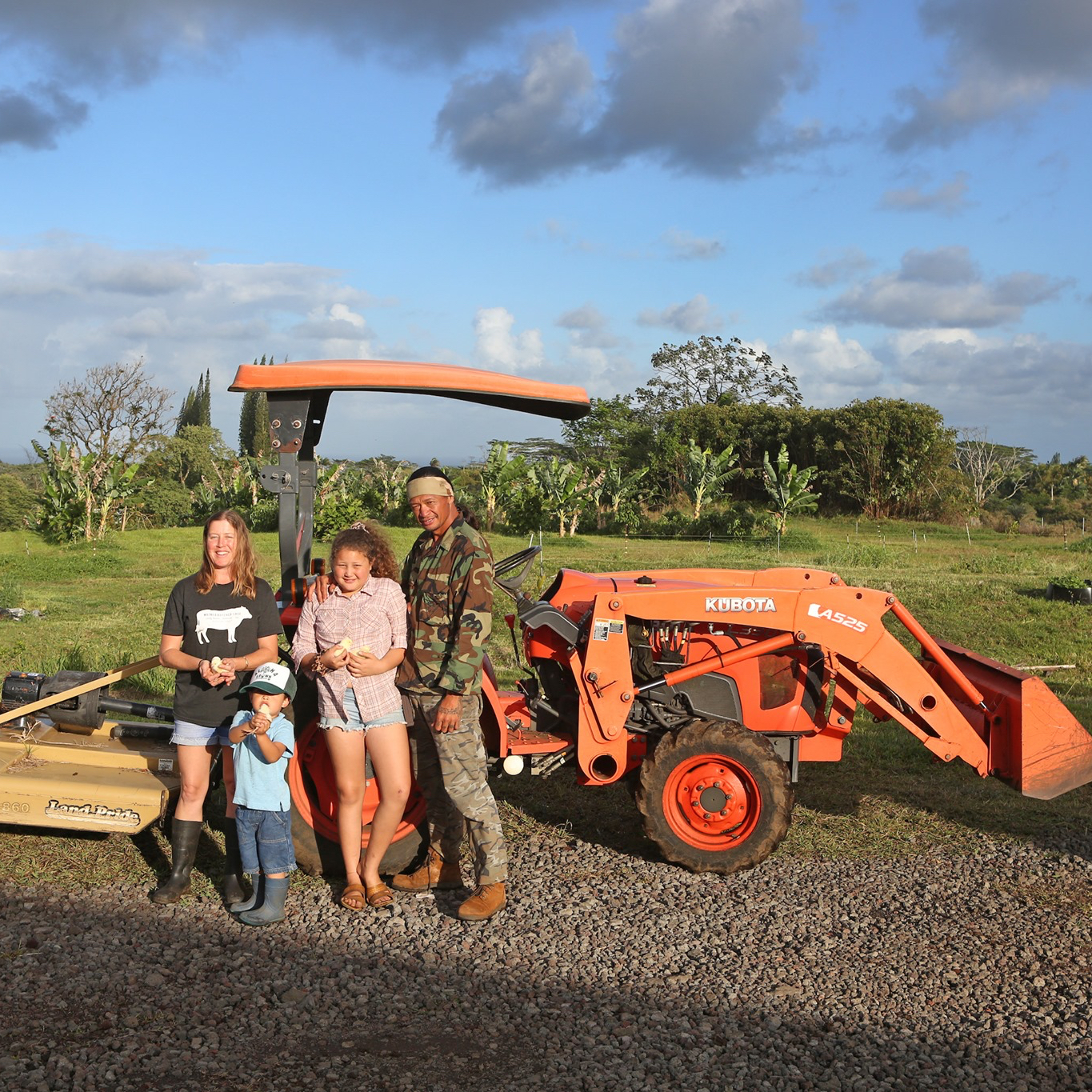 Punachicks Farm, LLC
Address: 17-462 N Ala Rd. Kurtistown , ,
Phone: 808-430-0147
About Us
Emily and Yoric Taaroa run Punachicks Farm on 25 acres in Kurtistown. We specialize in fresh, pasture raised chicken and we're the first farm in the state approved under the USDA 20k bird/yr processing exemption for our broiler chickens. We have a diversified farm where we raise dairy and beef cows and maintain agroforestry areas that includes Ulu, banana and mamaki. There are lots of fruit trees planted around the property that aren't yet producing and we are working on starting a market garden.
Practices
Meat chickens: All of our broiler chickens are moved from the brooder to field pens at 2 weeks of age and fed organic feed throughout their lifespan. They are moved daily to fresh pasture where they can enjoy fresh air, sunshine green grass, and bugs in addition to their feed. We source our certified organic, GMO-free feed from Modesto milling.

Laying hens: We raise our laying hens on a large pasture area with poultry netting and housing that gets moved twice a week. They are sustainably fed with resources from the community like cull papayas and bananas in addition to conventional feed. We didn't go organic with this flock so we can experiment with available local feed sources. These hens get lots of pasture to roam around in and they produce huge eggs. Many eggs in the extra large cartons are actually jumbo size.

We practice nutrient recycling on the farm, using the compost from brooder and processing operations on our fruit trees, agroforestry operation and our garden. The manure from the chicken tractors builds fertility in our pastures, which then nourishes our grass-fed cows, which produce milk and meat for our family.

Our farm uses natural practices as much as possible, avoiding the use of pesticides on our crops and pastures, but we do treat regularly for fire ants with Tango (the most nontoxic choice) for the comfort of our animals and our workers. We believe in respecting the land, our animals and our fellow humans.