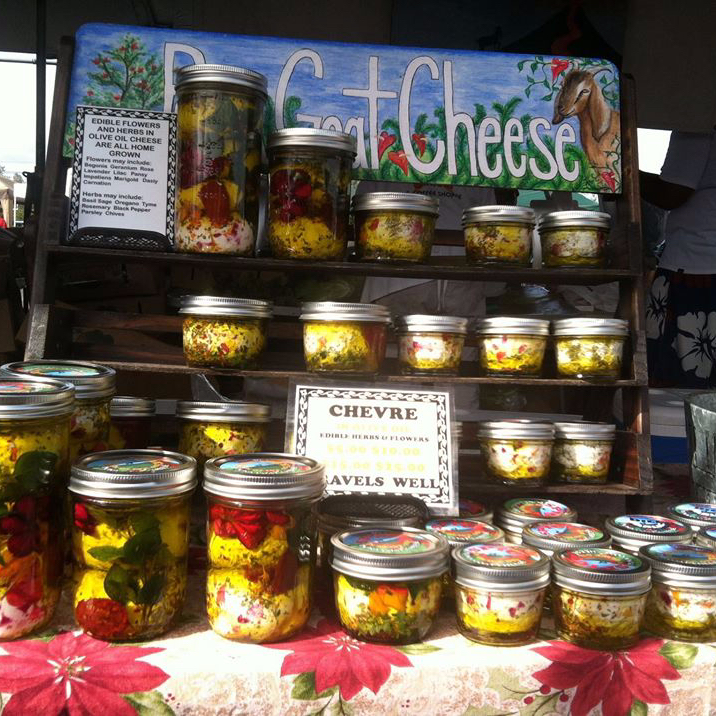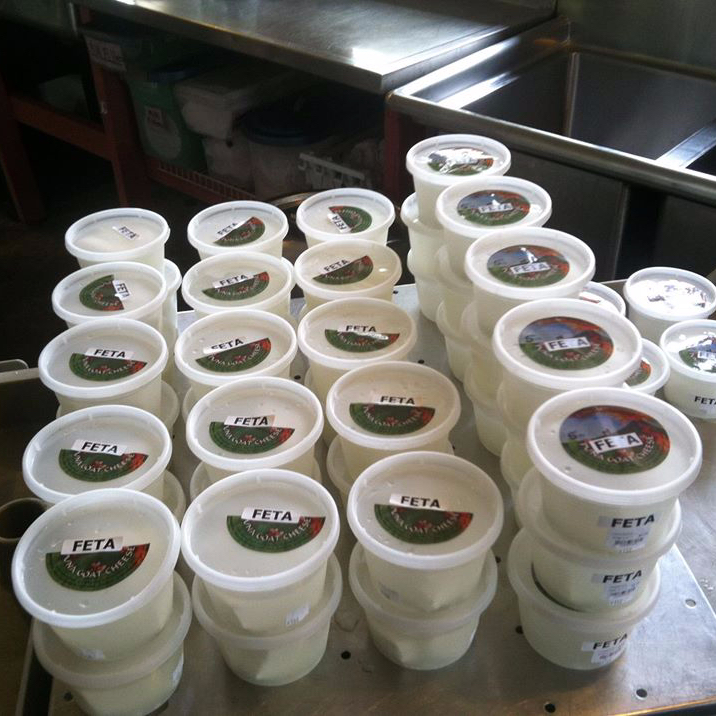 Puna Goat Cheese
Contact: Lava Stacey
City: Puna, ,
Phone: 808-966-8461
About Us
Puna Goat Cheese is located deep in the heart of the Puna rainforest. It's a beautiful & abundant land. We are family owned and operated small dairy farm with 50 goats. We have been in business for 30 years. Our motto is "keep it simple" and that's what we do. Our cheese is made right here on the farm at the source, the goats. From start to finish. We use the freshest of herbs to flavor our cheese and a touch of sea salt. That's it. Simple and delicious. We grow most of our herbs and all of our edible flowers we put in our beautiful Olive oil Chevre.

It's taken these last 30 years to become established and now comes the fine tuning. We are ready to be more green by installing solar power and a fodder growing system. All good things come to those who wait!

Contact Steve or Lava on our Puna goat cheese Facebook page or drop by our farmers market booth to talk story.  
Practices
The goats are the base of our business. We need them healthy, happy & living long. We find a balance with traditional farming methods & alternative styles. The goats have a big clean dry area where they loaf or eat and freedom to go outside in the sun & grass at all times. They spend afternoons in the pasture when it's not raining too hard. We feed hay & dairy rations to the herd.