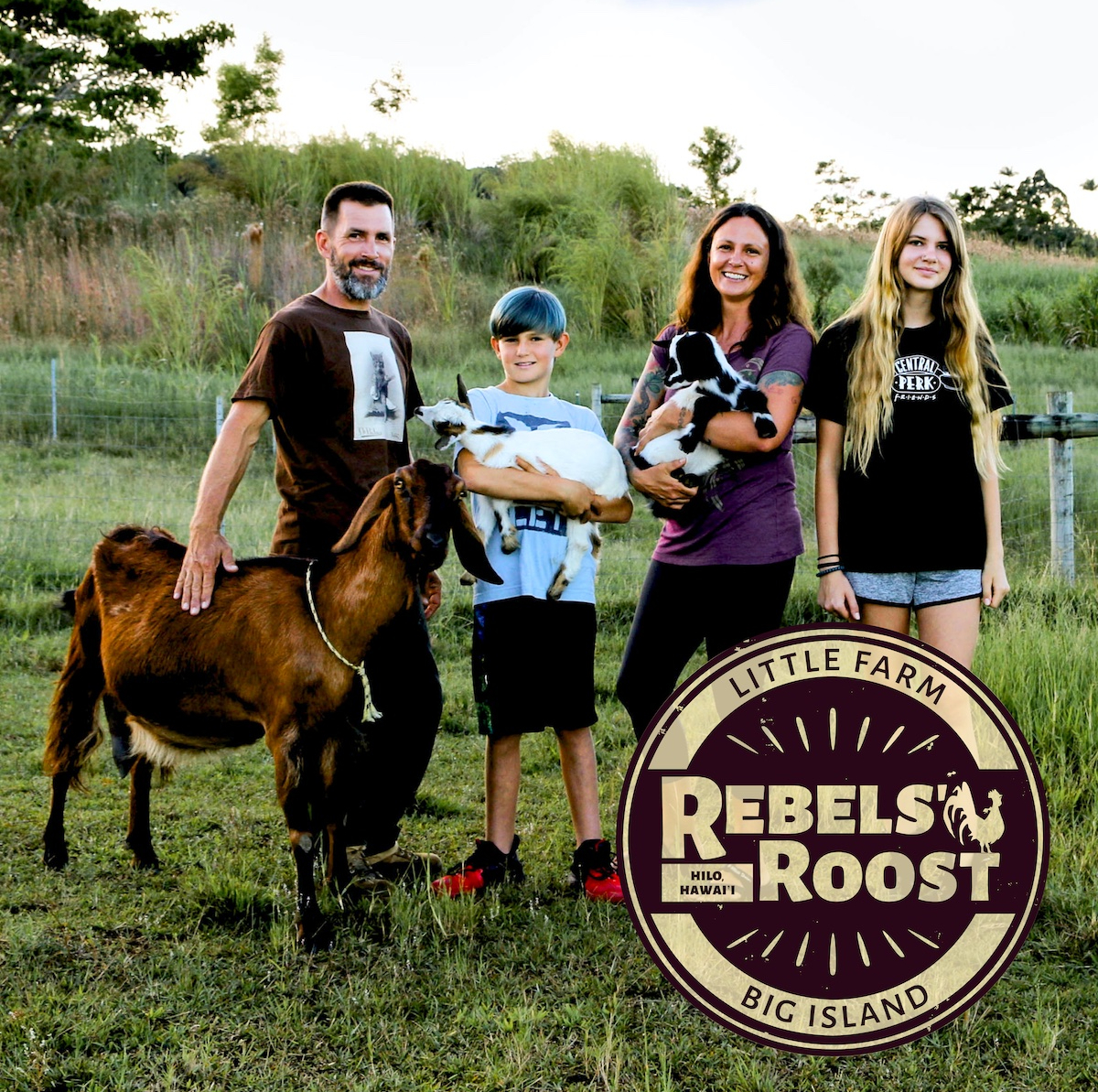 Rebels' Roost Farm & Apiary
Address: PO Box 11221 Hilo, HI, 96721
About Us
Days at the farm are full of honeybees and dairy goats - with a sideshow of opinionated hens, composting worms, a rehabilitated fruit orchard, a goose who is a bit overprotective of the ducklings, an expanding herb garden, and a golden pony who spends afternoons watching the rainclouds roll in over Hilo Bay. Just for starters.

Our favorite moments are those we share with the animals who have a bit of an attitude - the rebels. They make us laugh (most of the time) and force us to look at things from a different perspective or to solve a problem in a new way.

Which, really, is what this farm is about. We are re-learning how to think about our food and resources, how to connect with others in the community, and how to create local systems that will enrich the economy and environment for everyone. Mahalo for joining us on this adventure and supporting small family farms in Hawai'i!
Practices
Regenerative agriculture: rehabilitating old sugar cane land, increasing biodiversity, rebuilding soil. Caring for the land, plants and animals with respect. Partnering with and supporting other local farms and small businesses.