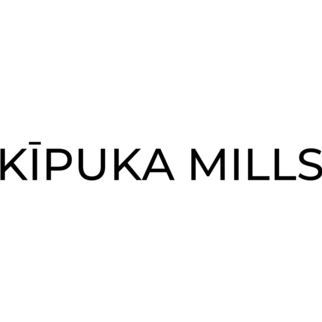 Kipuka Mills
City: Hilo, HI, 96720
About Us
Mindful, delicious and authentic specialty food products inspired by our deep respect for the Hawai'ian islands. Hilo-based Kipuka Mills crafts delicious, authentic and sustainable food products from the upcyled nut meal collected after macadamia nuts are pressed. Kipuka Mills offers oil, produces flour and macapan from the meal, and butter from the oil sediment. This ingenuity is a testament of renewal from what would otherwise be thrown out by others. After all, Kipuka Mills is named after the Hawaiian word for the untouched space left behind when lava flows around a stand of trees and seedlings later emerge.
Practices
Our daily ritual:
Honesty & Integrity-
We believe honesty and integrity are integral to building a company that will stand the test of time.
Quality Ingredients-
We believe that food should taste good, bring you enjoyment, and be shared with many.
Our Planet-
We value our planet and we are taking small steps to sustain its beauty and it resources by upcycling the nut by-product of macadamia oil production into flours, Macapan and other specialty food products unique to our island paradise.
Generosity & Respect-
We strive to build and grow our business with a foundation of kindness, generosity and respect and extend these values to our employees, supplier partners, and customers so we can grow better together.